
╠ Real time information of scenic spots ╣
Number of people in the park
【 0 】
Instantaneous bearing capacity
【 6000 】
Daily carrying capacity of scenic spot
【47000 person times 】
Scenic spot comfort
【 comfortable 】


╠ real-time information ╣
Number of people in the park
【0】
Instantaneous bearing capacity
【6000 】
Maximum carrying capacity of scenic spot
【47000】
Scenic spot comfort
【comfortable】

{{item.release_time[0]}}
{{item.release_time[1]}} {{item.release_time[2]}}
In order to ensure the quality of your tour and remind you to travel in a civilized way and stagger the peak, please actively cooperate with the management of the scenic spot and abide by the tour order of the scenic spot.
◤ Hukou waterfall in scenic spots ◢
The tour activities in the scenic area mainly include the Yellow River culture, cultural history, geographical features and geological wonders. The Yellow River and loess in the whole scenic area complement each other, and the canyon and mountain set off each other. Hukou is one of the most representative tourist attractions on the mother Yellow River.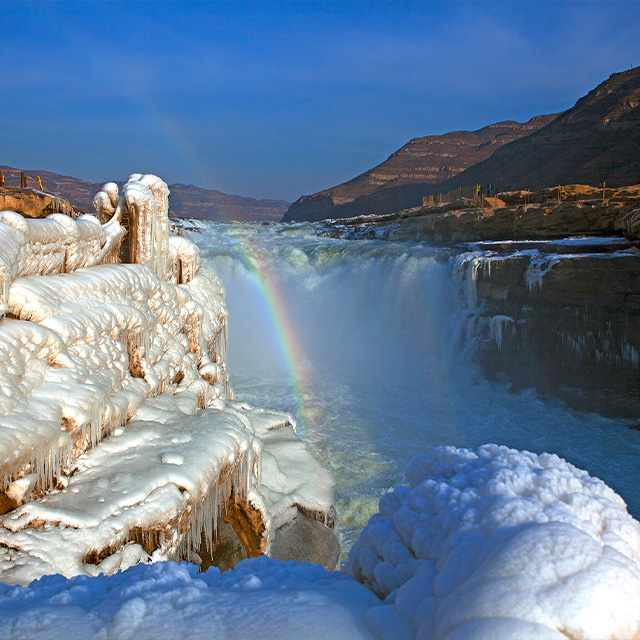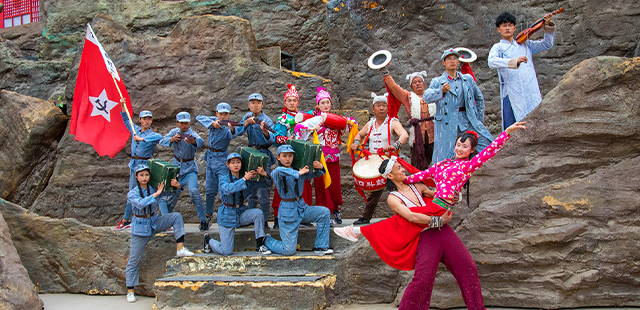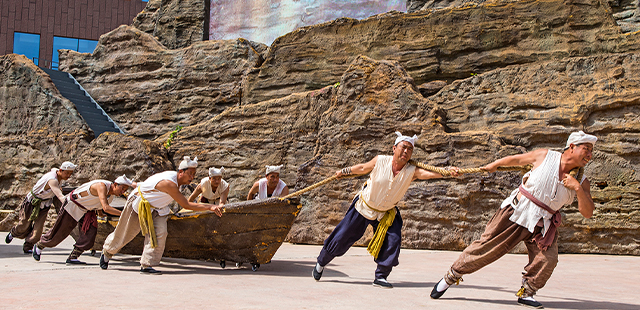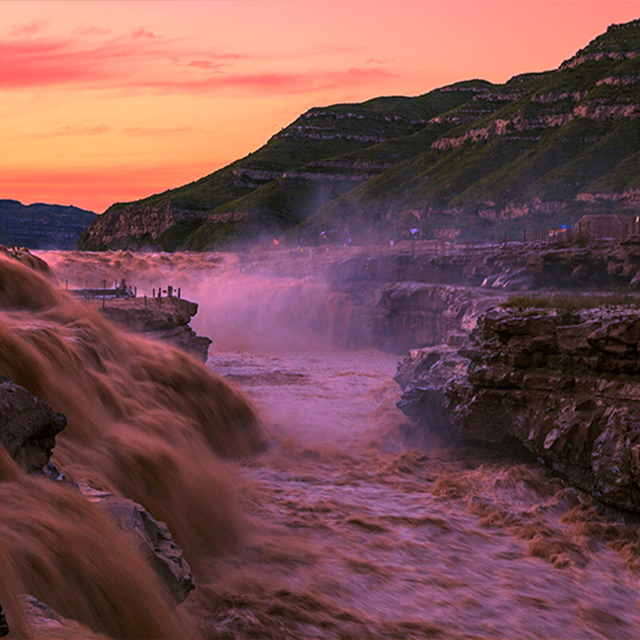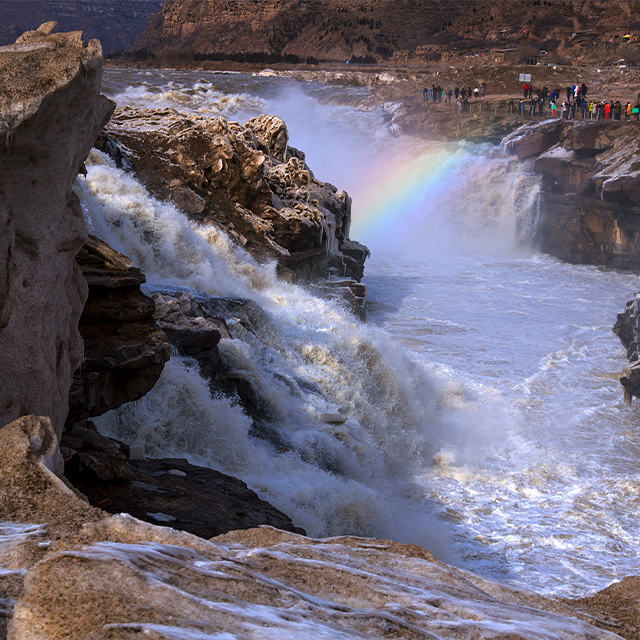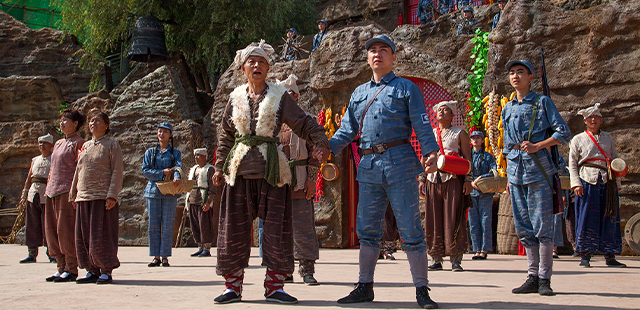 Hukou Waterfall tourist area of the Yellow River
Hukou waterfall is the stream waterfall in the world and the only mobile and latent waterfall in the world. The Yellow River flows through the Yichuan section of the qinjin gorge. The surging Yellow River water surges from the kilometer river bed and suddenly returns to the "dragon trough" with a width of 20-30 meters, pouring like a hukou, forming an extremely spectacular waterfall group. Hukou waterfall has different scenery in four seasons and eight natural landscapes with their own characteristics. The surging waves stir the voice of the nation and move forward bravely to show Chinese integrity. It is dazzling and shining. It has been known as "the heart of the Yellow River and the soul of the nation" by Chinese people
address:Shaanxi ProvinceYan'an CityYichuan townHukou Waterfall tourist area of the Yellow RiverScenic spots
Hukou Waterfall tourist area of the Yellow River
address:Shaanxi ProvinceYan'an CityYichuan townHukou Waterfall tourist area of the Yellow RiverScenic spots